How can I find my kimono size?
Kimono size is based on 4 parts of measurements of body, which are height, shoulder (from the center of neck to arm),
waist or hip size.
【Women】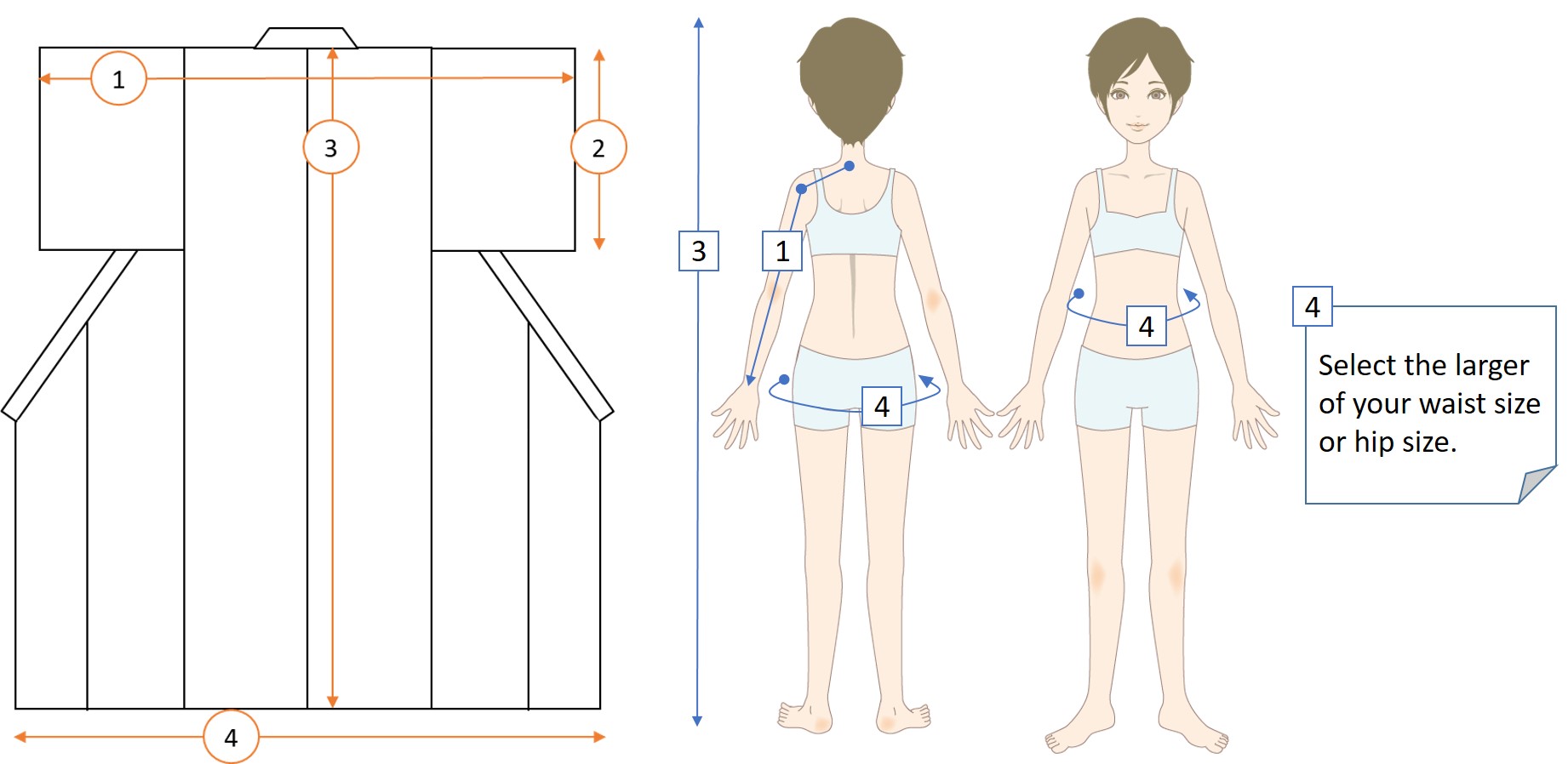 【Men】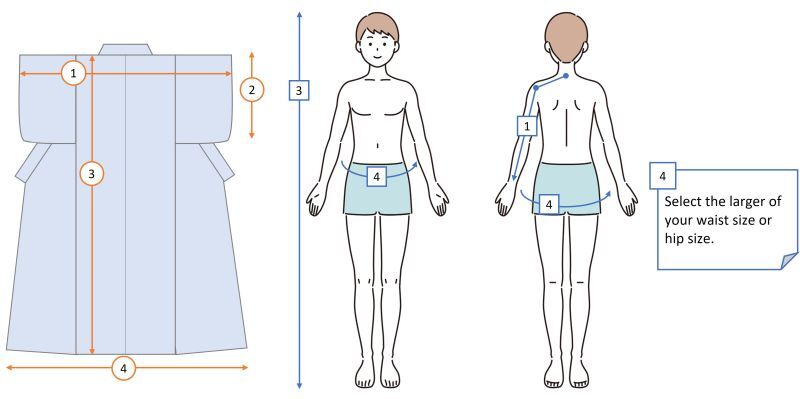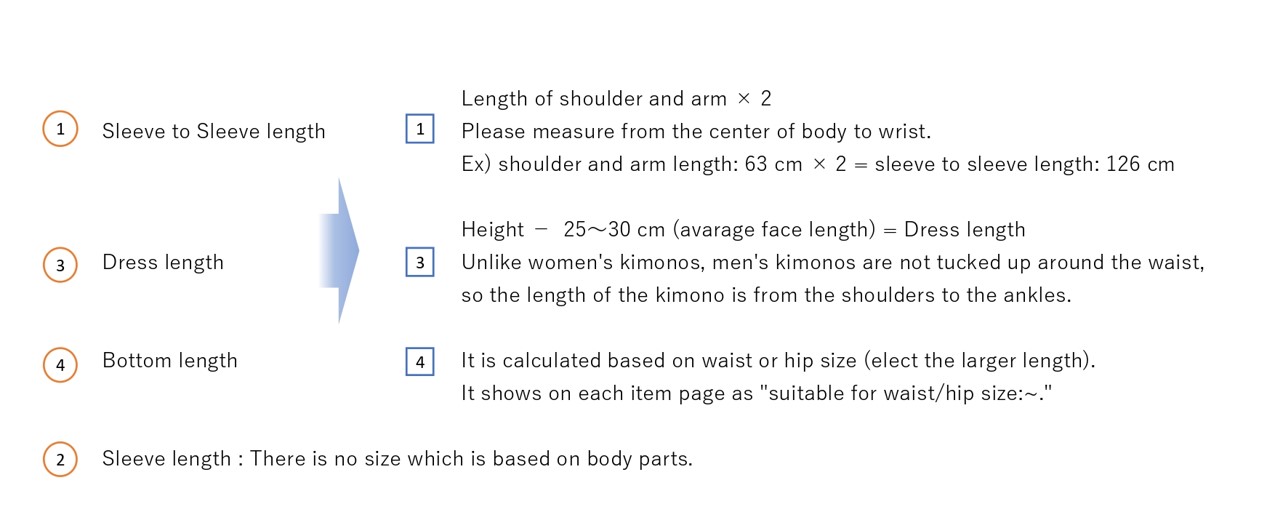 **The maximum width of the body that can be worn is the bottom length of the kimono - 30cm = chest / waist / hip (whichever is larger).